STEP 1

- Let us know.

The Sullivan Auto Group is actively looking for the best of the best. We offer a broad spectrum of employment opportunities. And our Service Department, Sales Department, Business Office, and Cafe are regularly looking for qualified applicants for our rapidly expanding organization.
STEP 2

- Official Application.

Prior to an in-person interview, it is necessary to complete an official employment application.

Official Employment Applications
The official application may difficult to complete on a mobile device. You may complete the official application at the dealership, if needed.
Roseville Kia Application Call: (916) 783-1000

Roseville Toyota Application Call: (916) 782-2163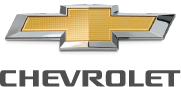 John L Sullivan Chevrolet Application Call: (916) 782-1243

Livermore Toyota Application Call: (925) 724-2800

Yuba City Dodge Application Call: (530) 742-6406
Save time & be prepared:
Print your California DMV Driving History online*
CA Driver Record Request
*CA DMV Fees apply: typically $2
The Sullivan Auto Group is looking for qualified applicants to fill a variety of positions within our organization, including:
Sales
Service

Porters
Cashiers
Technicians
Detailers, Part Time & Full Time

Parts

Drivers
Parts Counter
Shipping & Receiving

Cafe
Administrative

Reception
Customer Service Representatives

Call Center
Other positions may be available, as well. Please apply online for immediate consideration, or call the dealership directly.